---
Home | About | FAQ | Reviews | Search
---
Anatomy of First Aid: A Case Study Approach
Bladder Catheterization
Ronald Bergman, Ph.D.
Peer Review Status: Internally Peer Reviewed
---
A Sailor aboard a supply ship in the Red Sea reported to sickbay and told the hospital corpsman on duty that he was having great difficulty urinating and that his bladder was full and he could not adequately relieve himself. His distress was obvious. The corpsman donned sterile gloves and then tapped the Sailor's lower abdomen verifying the full bladder. He told the Sailor that he would empty his bladder by catheterization (see accompanying illustrations). Hearing this, the Sailor became very anxious. His anxiety was greatly lessened when the corpsman explained to him that the procedure might look painful but actually was not. In addition, the relief he would feel would worth any discomfort he might feel.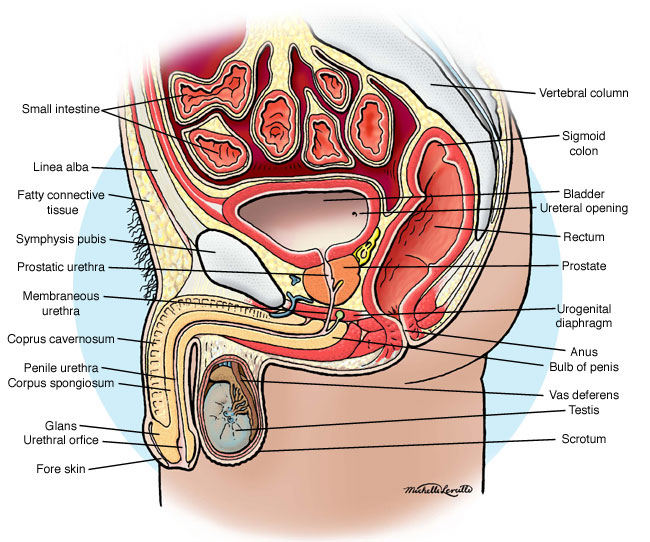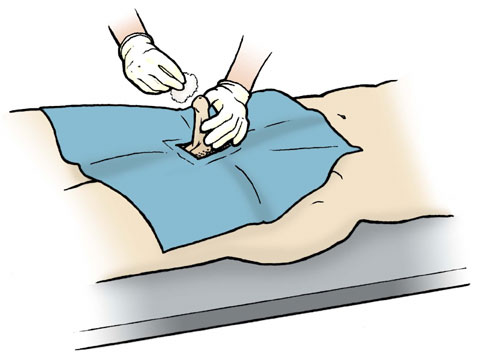 Anaseptic wash of urethral opening of penis.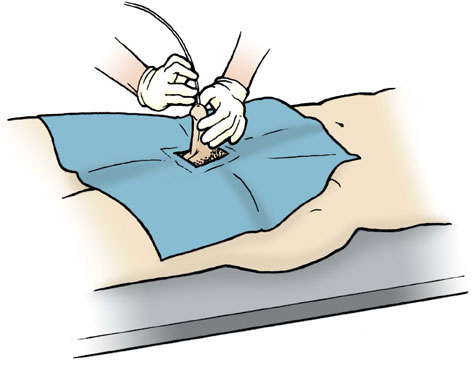 Insertion of catheter.
In order to catheterize the Sailor the corpsman swabbed the urethral opening of his penis with a non-irritating antiseptic. Taking a sterile catheter lubricated for about two inches he inserted it slowly into the urethral meatus (opening), he encountered a slight resistance at the sphincter located in the urogenital diaphragm, then it moved easily through the prostatic urethra into the bladder. A flood of urine entered the collection bag. The corpsman taped the catheter tube to the Sailor's abdomen to secure the collection bag. The corpsman told the Sailor that a physician would take over his case and prescribe a course of treatment for his problem.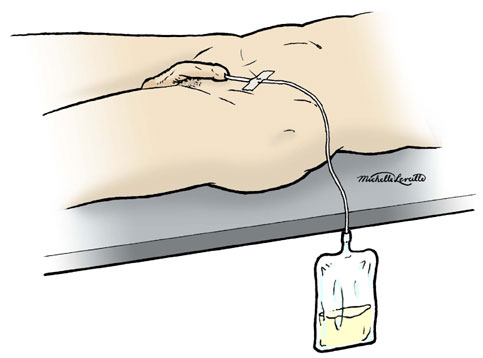 Recovery of urine.
Catheterization is essentially the same in both male and female; the catheter, by traversing the urethra, enters and drains the bladder. The anatomical route is shorter in the female patient but must be understood in order to effectively perform the catheterization procedure.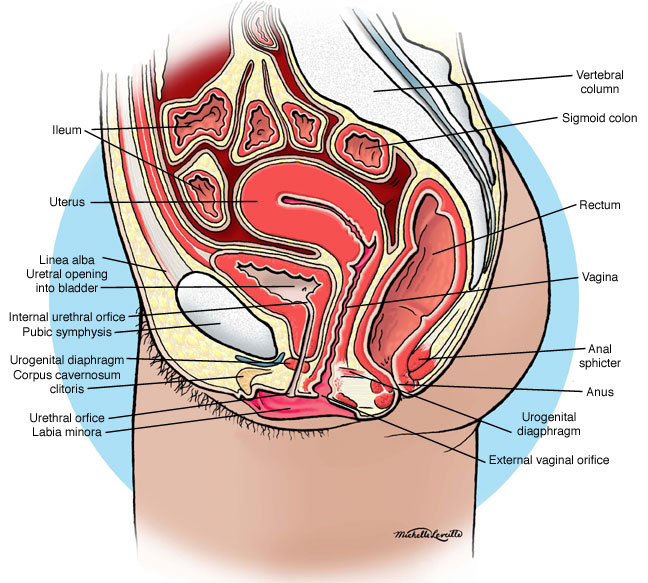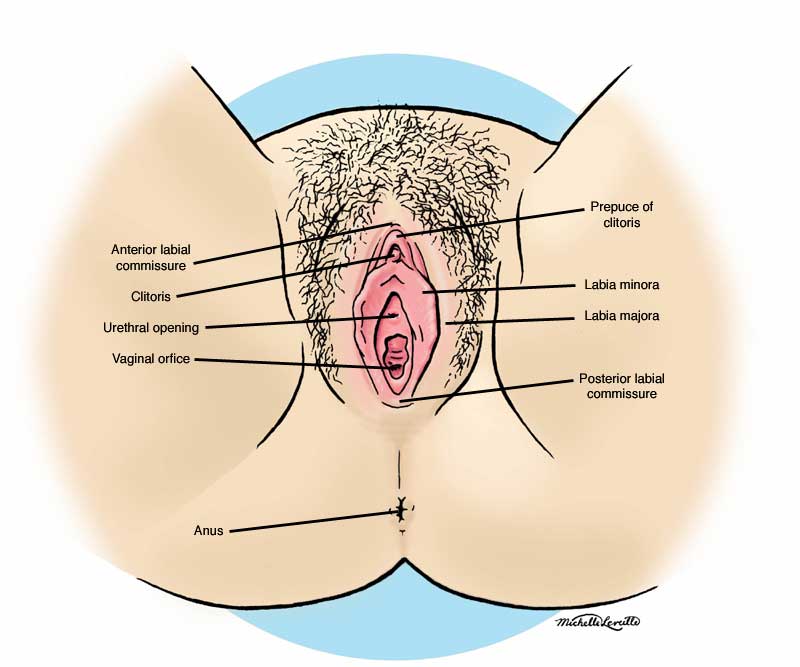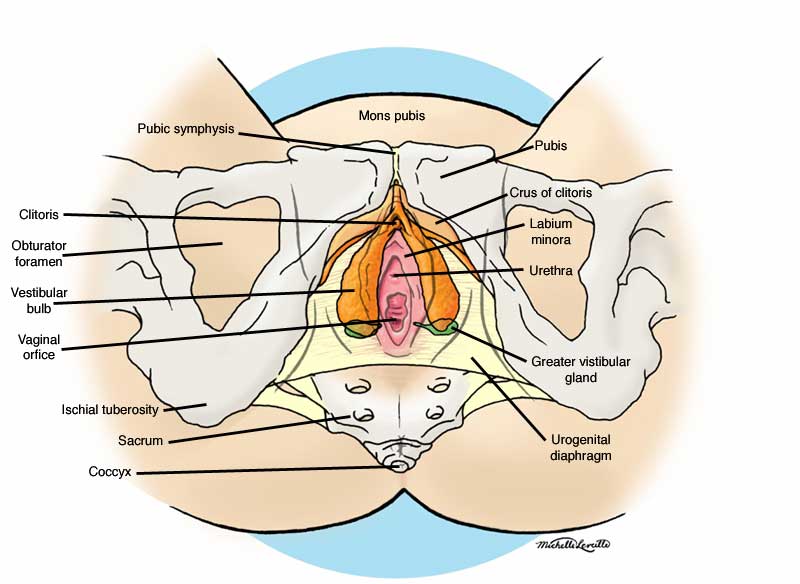 All contents copyright © 1995-2018 the Author(s) and Michael P. D'Alessandro, M.D. All rights reserved.
"Anatomy Atlases", the Anatomy Atlases logo, and "A digital library of anatomy information" are all Trademarks of Michael P. D'Alessandro, M.D.
Anatomy Atlases is funded in whole by Michael P. D'Alessandro, M.D. Advertising is not accepted.
Your personal information remains confidential and is not sold, leased, or given to any third party be they reliable or not.
The information contained in Anatomy Atlases is not a substitute for the medical care and advice of your physician. There may be variations in treatment that your physician may recommend based on individual facts and circumstances.